Overview
PVC Automatic Compounding Production Line, PVC Powder Centralized Feeding Machine
Mainly used for PVC powder material conveying, negative pressure, positive pressure can be used (dilute phase, dense phase), metering (man material, additives), mixing, centralized storage; according to situation on site, the pipe chain, negative pressure or screw conveying can be used, the material is assigned to each machine hopper. The whole process is centrally controlled by PLC, and centralized monitoring on the host computer.
Mixing system include conveying, dosing and mxing pvc,caco3,other additives to make pipe, sheet, wpc, etc.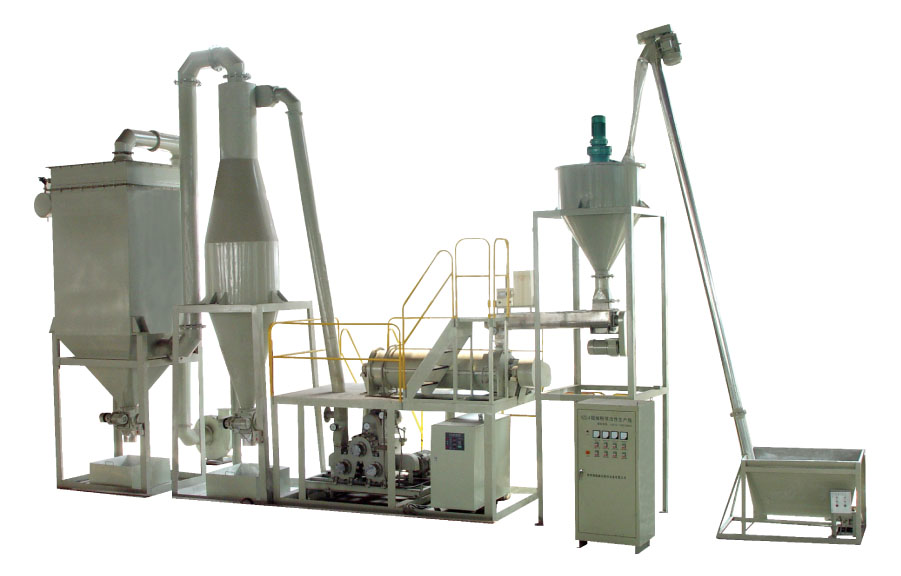 Features of PVC Automatic Compounding System
1 Adopting full computer control system which combined engineering control PC machine and PLC, completing overall automatic control, depositing multiple directions, production statistic, random print, dynamic supervision, fault alarm, multiple password protection and so on.
2 Adopting America Toly multiple-threaded pipe metering transducer and control instrument with dynamic precision is ±0.5-1kg
3 Adopting special anti-stick coating and balancing structure metering screw, eliminating the effects which affecting metering precision
4 Adopting special air bag discharging equipment
5 Adopting system pressure balanced centralized dust collecting system
6 Full closed material convey system, preventing secondary pollution and environmental pollution of material
7 Multiple systems model, adapting various workshop conditions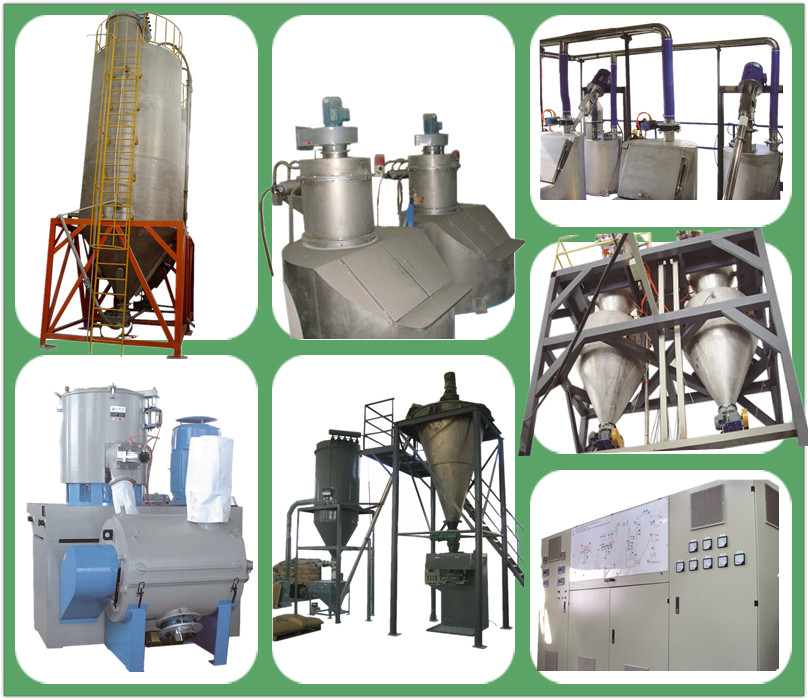 Mainly Include Following Process of PVC Powder Centralized Feeding Machine
1) PVC resin weighing system
2) Additives weighing
3) Little material weighing
4) Liquid material feeding
5) Mixing
6) Storing and conveying system
7) Feeding into extruder
We usually choose international famous brand for electric components. For instance:
PLC: SIEMENS
Inverter: ABB/OMRON
Contactors: SIEMENS
Temperature controller: RKC
Electronic balance: METELER TOLEDO