High Speed of Plastic Mixer Machine Area of application:
Plastic industry,
Rubber industry,
Pharmacy,
Dye industry,
Compounding industry,
Extrusion industry,
Plastic processing factory,
Chemical industry.
Materials that can be processed by High Speed Mixer:
PVC, WPC powder, PP, HDPE, LDPE, LLDPE, TPV, EVA, ABS, PS resin, Rubbers, pigments, etc.
Heating and cooling mixer equipment is used for power or granulate material mixing, blending, coloring and drying.
Typical application includes: production of PVC dry blending, filling and modification of plastics, pre-mixing of compounding process and premix of wood-plastic Composites.
?All important parts (bowl, mixing tool, electrical control) are manufactured in AUDOP Company, which ensure the quality of machine.
?All material in contact with product is SS304 or aluminum alloy and the product will not be contaminated.
?Short mixing time, easy and convenient to clean high output.
?Mixing tool coated with wear-resistant material, which can increase service life and past dynamic and balance test, running smoothly.
?Mature product technology based on mixing blade with high tip speed (up to 40m/sec).
?High throughput rate at low, specific energy consumption.
?Rapid, perfect after-sales service.
AUDOP SHR High Speed Mixing Machine guarantees the pre-dispersion of small quantities of organic and inorganic pigments on polymer base.
The SHR High Speed Mixing Machine gives the possibility to mix both cold (with low tip speed) and hot (with high tip speed) to get full mixing of the components.
Production range from 10 lts up to 2000 lts capacity to reach output from 300kg/h up to 5000kg/h.
Intergrant of Plastic Mixer Machine :
All material in contact with product is in SS304.Heat insulation with highly polished. No product will remain.
All material in contact with product is in SS304.With highly polished inside walls. Have well self-cleaning. Dust-proof sealing. With liquid material feeding hole and manual feeding hole which are convenient or connect.
3 or 4 layers casting SS304.There is no dead corner region during mixing, and can achieve the best mix. Tool's interval adjustable, wrong blade can be replaced individually. Surface areas are provided with wear resistant coating and can increase working life time.
Labyrinth with purging air sealing plus oil sealing to ensure the material will not leak out. Bushing surface with hard treatment, and no wear and tear. After replacing oil sealing. The sealing performance is the same as new one.
Shaft bearing:
Two independent self-centering bearing support by the upper and lower side of V-belt wheel to eliminate bending phenomenon of shaft during belt tension. Bearing lubricated by grease.
Thermo-sensor PT100, with analog signal (4~20mA) Transmitter for remote temperature indication and central control of mixing system. Probe with antiwear coating, the service life is long. PTEE sleeve for heat insulation installed on the wall of container. Two sensors, one for discharge control another one for over heat protection.
Drive by frequency inverter, the speed of shaft to be adjustable.
Open and handle by Pneumatic cylinder or hand wheel, safe and reliable. Lid can be opened even no electricity power and compressed air supply.
Large size discharge plate, the speed of discharge material is quick. Fitted exactly to the bottom dish with no dead corner. Driven with pneumatic cylinder, flexible and reliable. Hinged type design for easy access and cleaning.
More Details of High Speed Plastic Mixer Machine: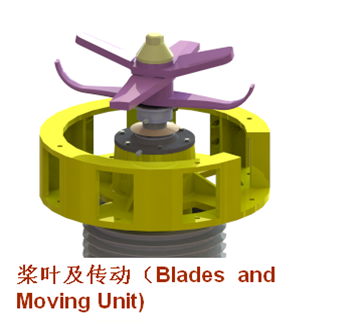 Any more details you may need please feel free to contact with us!